Understanding the Surrogacy Process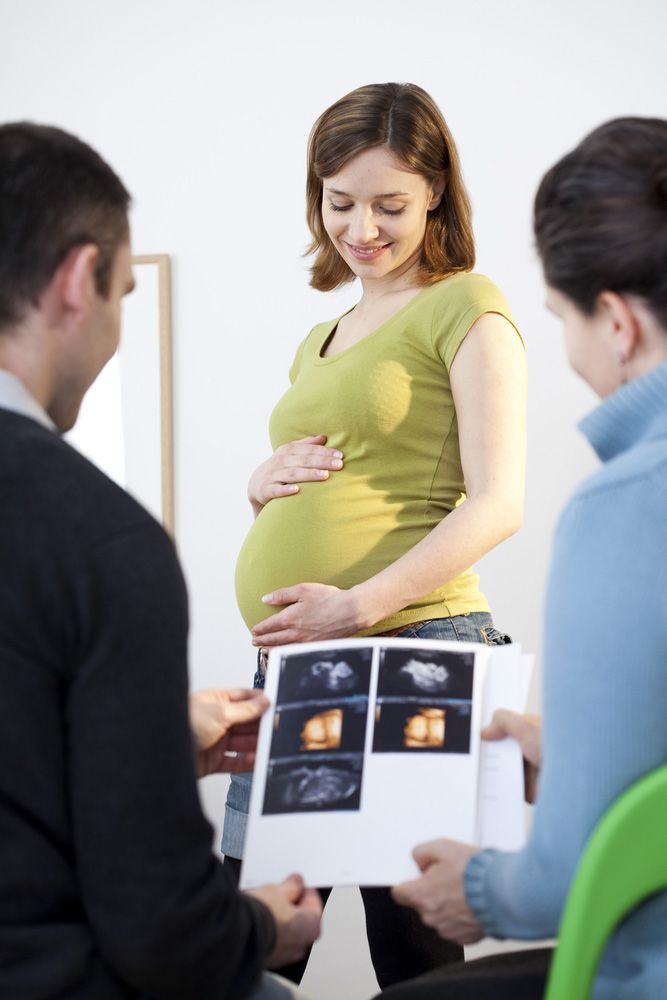 Infertility issues affect countless people who are trying to conceive. In some cases, you may not be able to conceive yourself, in which case you may need to rely on a surrogate.
At our fertility clinic, Arizona Associates for Reproductive Health, we help many patients who are working with a surrogate. For those who may be wondering what the surrogacy process entails, our team of fertility specialists is happy to provide more information. Here, we prepare our Scottsdale, AZ, patients for what they can expect when undergoing treatment with a surrogate at our fertility center.
Consider Your Surrogacy Options
The first step of the process is choosing which option is best for you: traditional or gestational surrogacy.
Traditional surrogacy - In traditional surrogacy, the surrogate undergoes intrauterine insemination, or IUI. This means that the father's or donor's sperm is used to fertilize the surrogate's egg, making her the biological mother of the child.
Gestational surrogacy - When patients opt for gestational surrogacy, the surrogate undergoes in vitro fertilization, or IVF. The mother's egg (or a donor egg) and the father's sperm (or donor sperm) are mixed in a laboratory setting. A healthy embryo is then transferred to the surrogate, who carries the fetus, but has no biological relationship to the child.
Find a Suitable Surrogate
Some of our patients have close friends or family who are willing to be a surrogate. In these cases, we can move forward with treatment, provided the volunteer passes a surrogate screening.
If our patients do not have a chosen surrogate, there are many matching agents to work with. A surrogacy agent provides profiles of pre-screened candidates. Prospective parents can view applications to choose a surrogate who matches the characteristics they are looking for. Considerations may include:
Race
Religion
Age
Sexual orientation
Degree of education
Personality or interests
Desired degree of contact during and after the surrogacy process
When a prospective surrogate has been chosen, the agency will arrange a meeting. If both parties agree that it is a good match, they can proceed to the next step of the surrogacy process.
Complete Legal Paperwork
Completing legal paperwork, or signing a surrogacy contract, is probably the least exciting part of the surrogacy process, but it is vital. A contract sets clear terms for both the surrogate and prospective parents. Legal paperwork protects both parties' interests and can minimize potential complications later in the surrogacy process and after the child has been born.
Begin Fertility Treatment
The final step in the surrogacy process is fertility treatment. This phase will vary depending on whether our Scottsdale patients have chosen traditional surrogacy or gestational surrogacy.
For traditional surrogates, we usually start treatment with ovarian stimulation. Fertility drugs are used to promote the production of multiple mature eggs. When the eggs have been released, the IUI procedure is performed. Two weeks after treatment, we perform a pregnancy test to see if treatment has been a success.
For gestational surrogates, fertility medication is given to synchronize the cycle of the surrogate and the prospective mother or egg donor. Egg retrieval is performed to collect multiple mature eggs. These eggs are mixed with the father's sperm (or donor sperm) and the fertilization process is evaluated for three to five days. A viable embryo is selected for transfer into the surrogate's uterus. Two weeks after embryo transfer, we perform a pregnancy test to see if treatment has been a success.
Contact Us
If you are considering the surrogacy process and would like more information, the team of fertility doctors at Arizona Associates for Reproductive Health would be happy to answer any questions. Send us a message at your earliest convenience or call (623) 469-3992 to learn more about our fertility services.
Related to This